Givenchy Icons
The art of perfecting the skin starts with products that compliment and work for the skin. These three Givenchy Icons—prisme libre loose powder, perfecto beautifying lip balm and le rouge lipstick are beauty must-haves that should be in every girl's bag. The standout star for me is le rouge perfecto in a natural, subtle tint that gives the perfect finishing touch. I always like to keep my lips hydrated so it's a great everyday lip balm for a natural look, or I apply it as a base layer underneath my lipsticks since I tend to gravitate towards ones that are more matte.
For a more natural finish, the prisme libre loose powder can help perfect the skin by combining four natural shades to even out complexion. The shade that I have is the 'mousseline pastel' which is very natural and lightweight. I have combination skin and an oily T-zone so it's great to use as a setting powder in the morning and in the afternoon to help mattify the skin.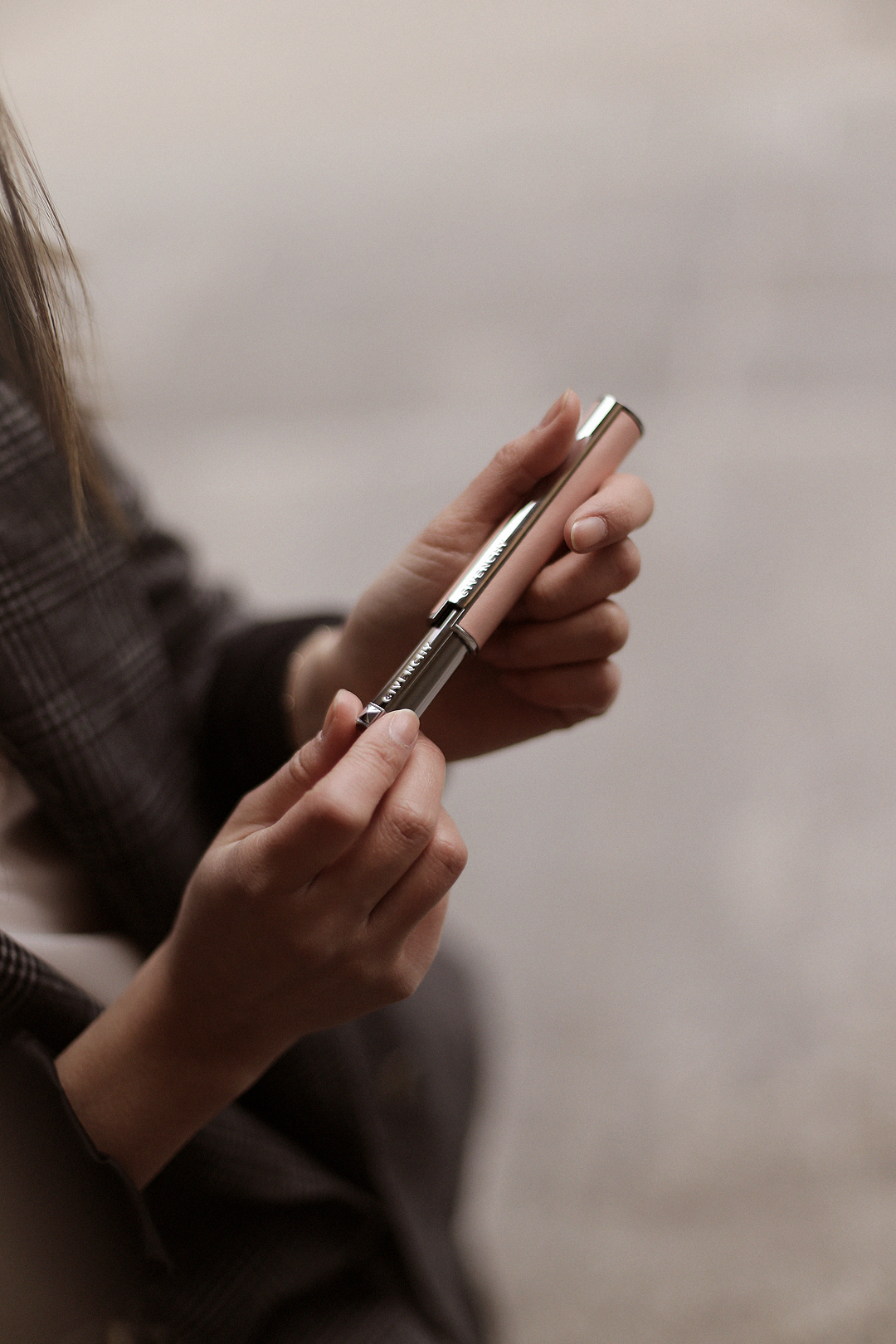 Perfecto Beautifying Lip Balm
a three-in-one balm that moisturizes, plumps and boosts colour. Lips appear softer and fuller after swiping on, and their natural colour is subtly heightened in the perfect nude—plus, it's encased in beautiful pink leather.

In collaboration with Givenchy x Sephora.
Photography by Tina Hu