My Happy Place
As with any new home, you want to make sure that you're maintaining the place on a regular basis so that there's no build up of dust and dirt. Despite our best efforts with our last place, we just couldn't keep up with the maintenance and also didn't have the right equipment for proper cleaning. We recently moved into our first purchased home so we are taking all measures to ensure that we're treating it with love and care. After all, it is ours.
Let me introduce you to the Dyson V7 Animal Pro. This lightweight cord-free machine has been life-changing for us. It has been able to reach places that we've never cleaned before and provided us with an easy, fast solution to quickly tidying up the place before we host any family or friends. I remember the first time I turned it on and tested it on the couch, I was just blown away by how much it was able to pick up. Who knew couches could be so dirty!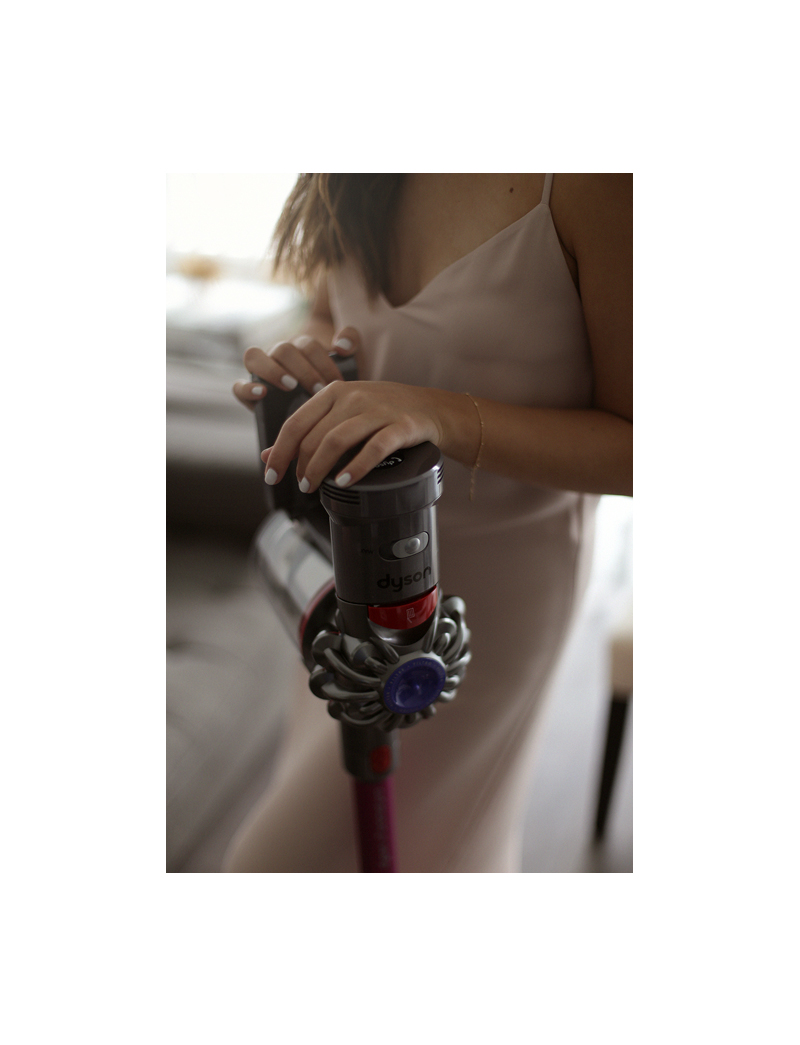 We live in a small space — It's a 670 sq. feet apartment so the space is minimal and also means that messes are that much more noticeable. We don't own any pets, but we do carry a lot of dust bunnies underneath the bed and couch. The flexible attachment makes it easy to bend and reach underneath tight surfaces, but can also be detached and handheld so it can pick up little crumbs hiding between the cracks of the couch. With it's easy docking station, you can snap the vacuum off and on without hogging up too much space in the place.
It's absolutely perfect for a small-sized apartment because it's sleek and can fit into small spaces without hogging up much room. There are a few additional snap-ons that comes in the box which we have already used to clean tiny corners and inside of our car. Cleaning has really never been this fun.
"a clean home is a happy home."
This post has been sponsored by Dyson Canada, but all opinions are my own.