Fringe + Furla
Even though it feels like summer barely started, the season is quickly coming to an end. Transitioning out of summer and into the next season is always hard and changing up your wardrobe is even harder. The temperature quickly drops and suddenly, you need to pack away your favourite dresses and short skirts. Luckily, midi skirts are still in and they are the perfect transitional piece for those cooler days. I picked up this fun fringe skirt from Zara during their recent summer sale and the heavier fabric is great for fall. There are also side slits which are super fun! I went with a basic white tee, a pair of slides and the perfect new crossbody bag.
When I was visiting Asia, I noticed that the Furla brand was everywhere — in department stores, airports, and malls. The mini metropolis bag was adorning the shoulders of most and after visiting a boutique in Macau, I fell in love with the brand. It's an accessible and affordable contemporary Italian brand with timeless designs.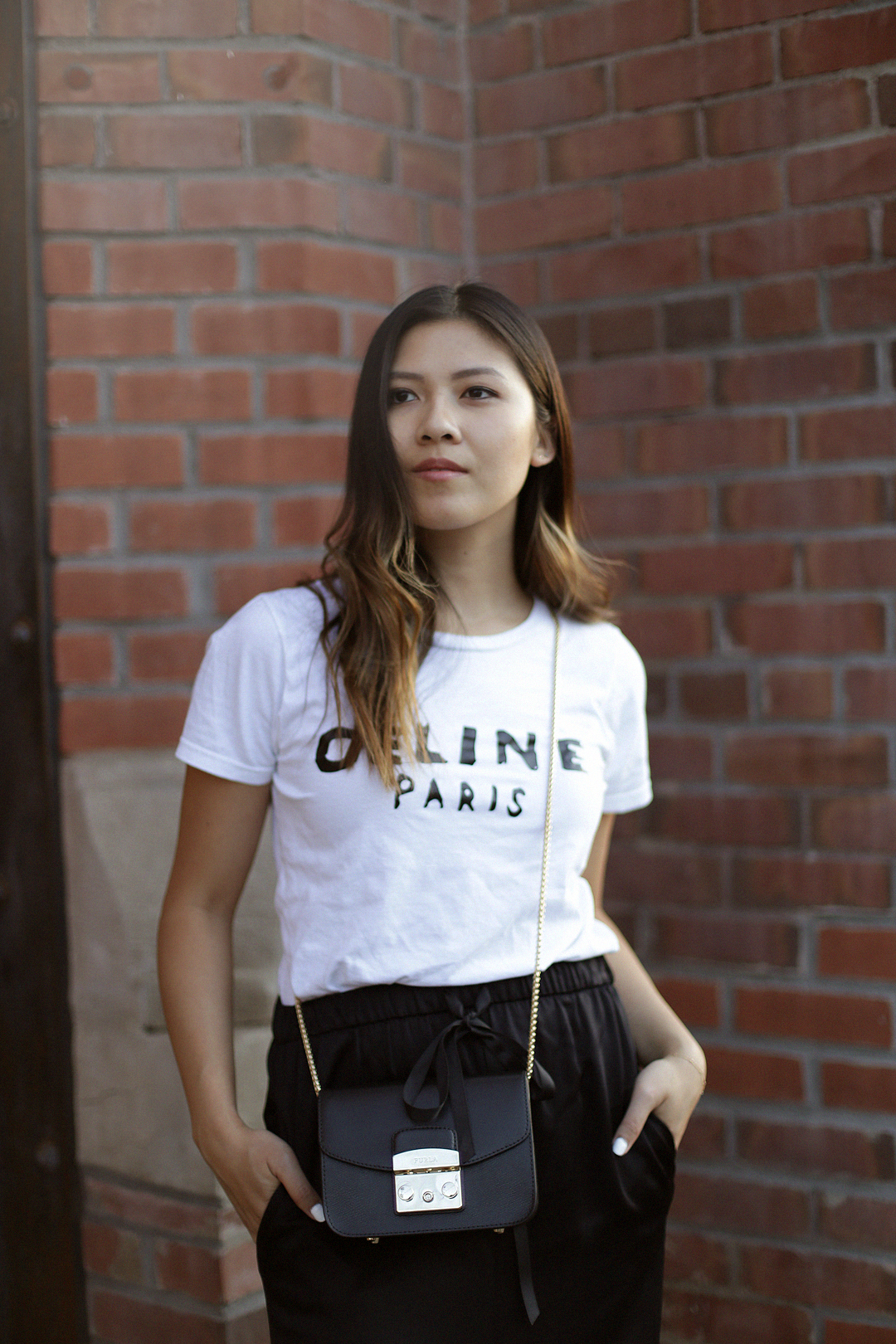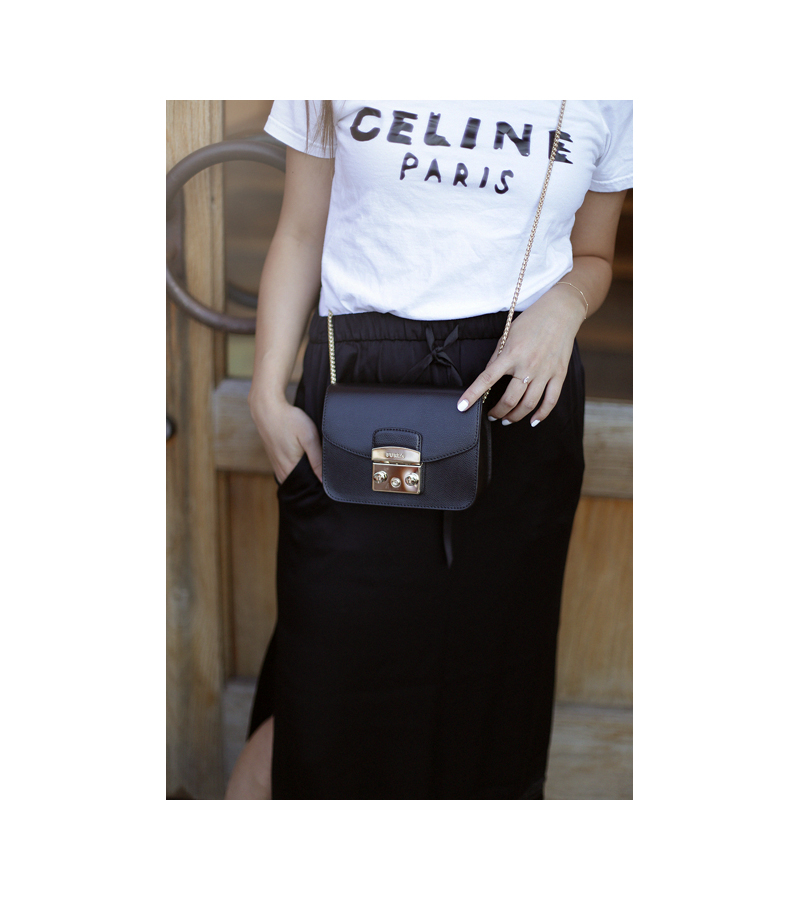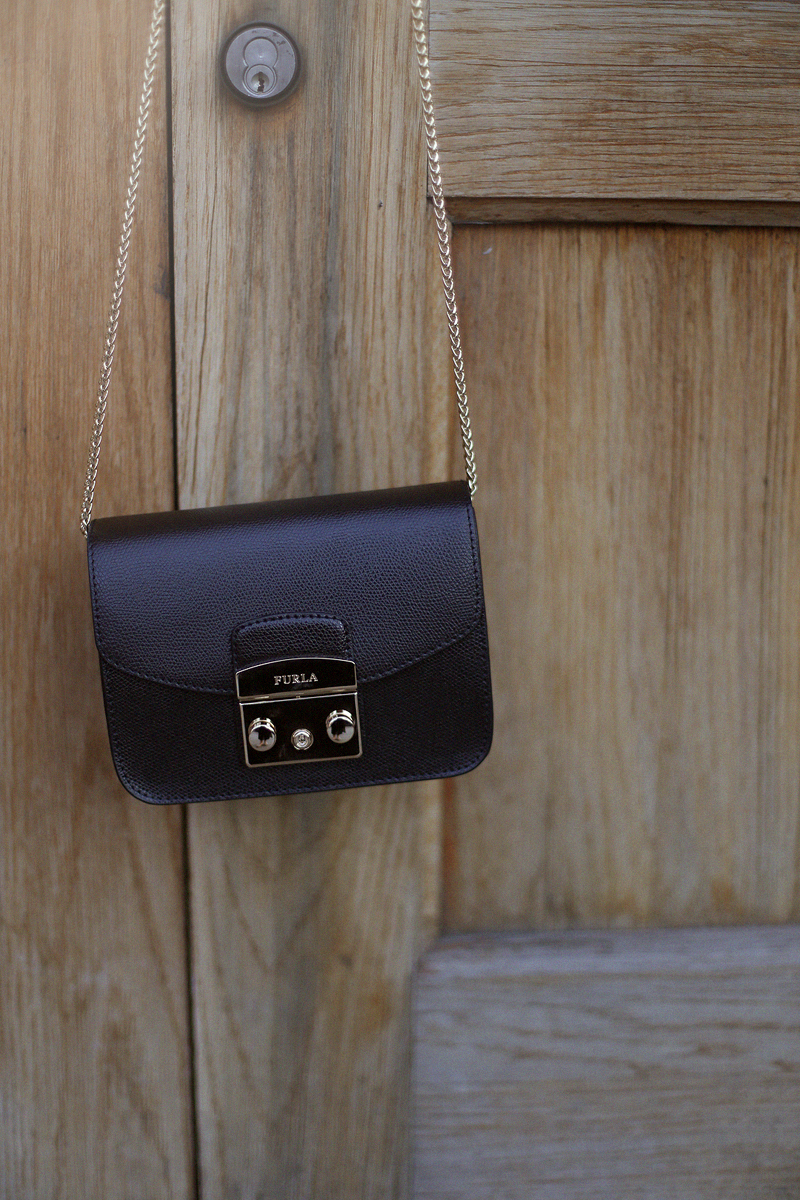 Making the decision to include this Furla mini metropolis bag to my collection was an easy one. It is the perfect size for fitting in your everyday essentials and the price point was just right. Slightly over $400 CAD, it's a fairly affordable designer bag that is beautiful, but also practical. The chain strap allows for the bag to be transformed from swinging in the day to be clutched in the hand or under the arms at night. I purchased it in a classic Onyx colour, but there's a whole variety to choose from and you can even personalize the fold-over top with fun colours and an array of designs ranging from animals, to floral prints and geometric patterns.