6 Skincare Must-Haves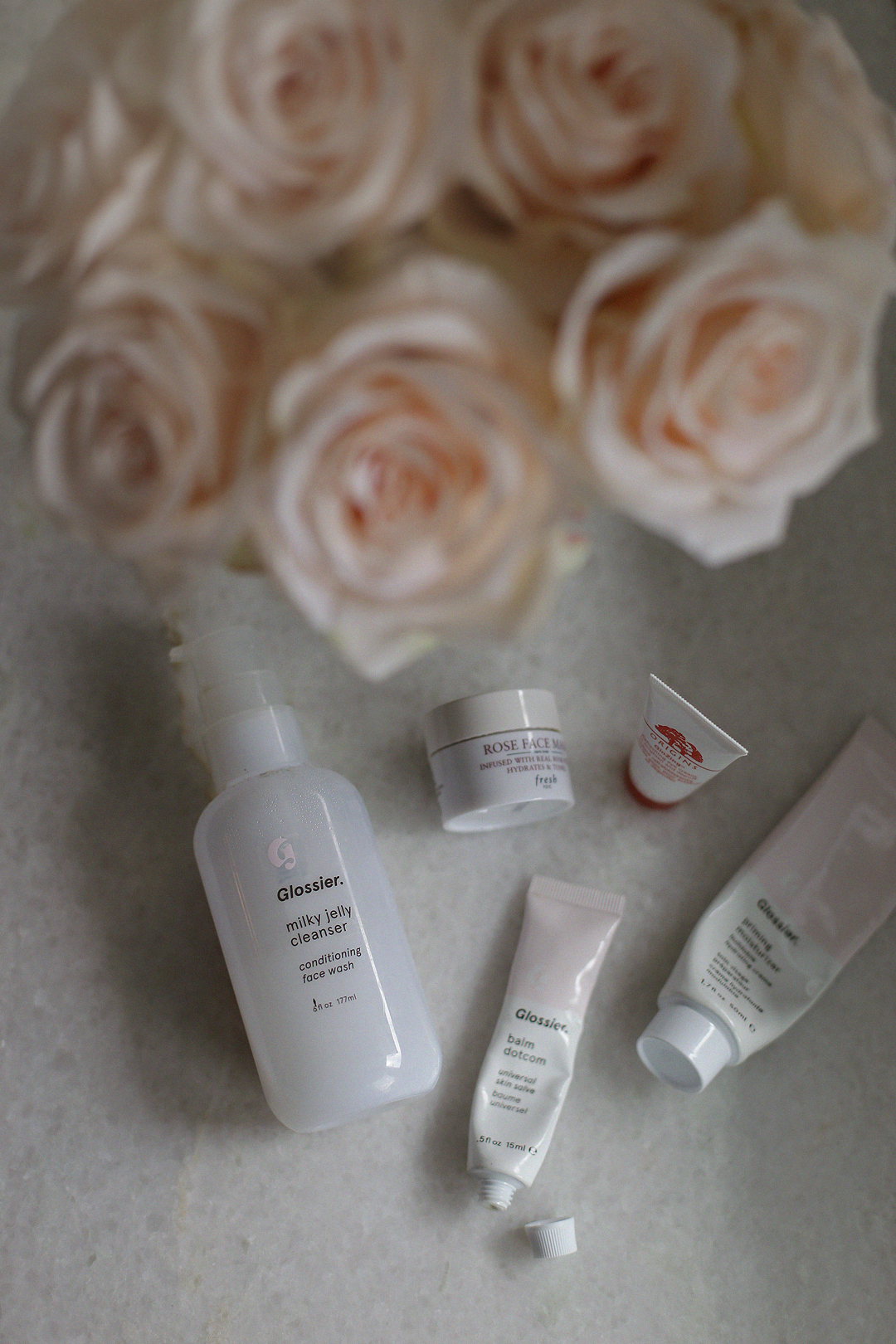 Tried and true, these are my 6 skincare must-haves after testing them out for over 3 months. I swear by these as basic skincare essentials that every man or woman should have on their bathroom counter.

The jelly cleanser is gentle on the skin and tough on dirt and leftover make-up residue. It has been my favourite cleanser to date — not only because the ingredient list is simple but also because it works on my acne-prone skin. Just one small pump is enough to cleanse my entire face and leave me feeling refreshed. It also does wonders in melting away mascara (Emily Weiss shows us in this awesome Instagram video here). The good news is that Glossier now ships to Canada so their products are accessible to my fellow Canadians (they're working on you, Quebec!).
I've never invested in a makeup primer and likely won't ever need to thanks to this priming moisturizer. It glides on smoothly onto the surface of my skin and preps it for my sunscreen and foundation. The consistency is light and smoothes over the skin without causing oil to produce.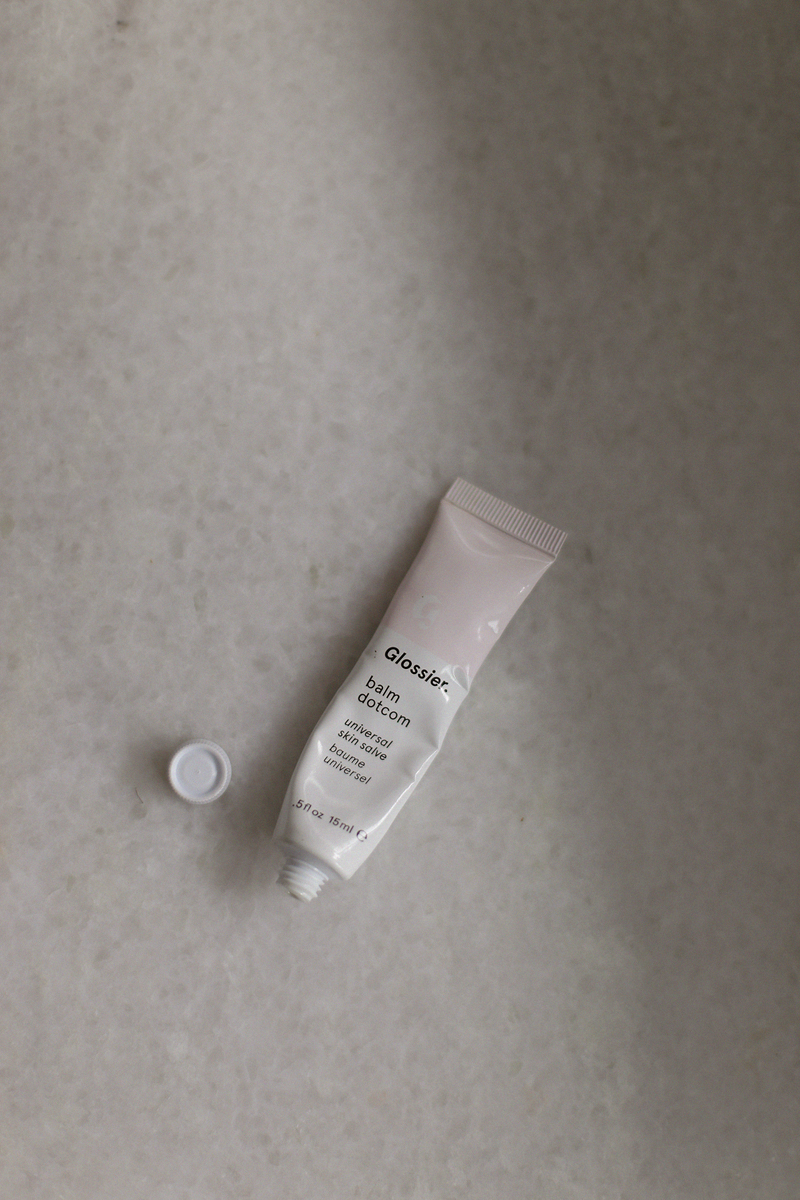 Squeeze. Glide. Lip Smack. This travel-sized lip balm is honestly the bomb, dot com. It has the waxy texture that I like and get from vaseline, but without the stickiness from other lip balms that I have tried in the past. I apply it every morning and it seals in the moisture up until noon before I need to re-apply again. My next one will definitely be the rose version because I heard that there's a little pink tint to it and that never hurts ;)
I have been using the small sample size product for quite awhile now and it has lasted me for months. The instructions tell you to be generous with the product, but I find that a little goes a long way. This one is perfect when you want a quick 5-minute spa treatment to hydrate and refresh the skin. It is infused with real rose petals and hydrating rosewater so it smells amazing!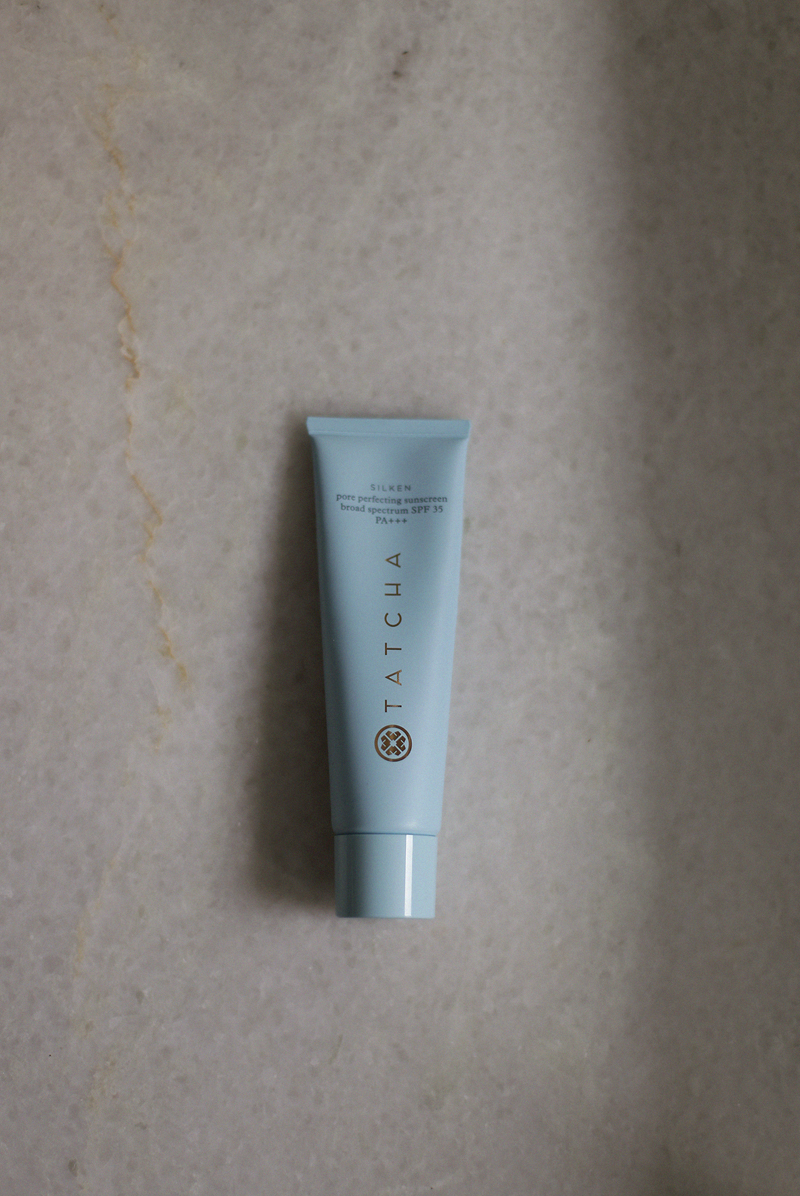 I've never enjoyed applying sunscreen because it usually leaves my skin feeling sticky. This Tatcha sunscreen is great because it's weightless, reduces the appearance of pores and adds a veil to your skin protecting it from the sun. Formulated with Japanese wild rose, liquorice, silk and loquat leaf extracts, it exudes a nice citrus-y scent that's faint and smells nothing like sunscreen.
I love using this eye cream for the mornings because it depuffs and energizes the eyes. Made with coffee beans, panax ginseng, magnolia extract, and natural optic brighteners it wakes up tired eyes and reduces dark circles in minutes.